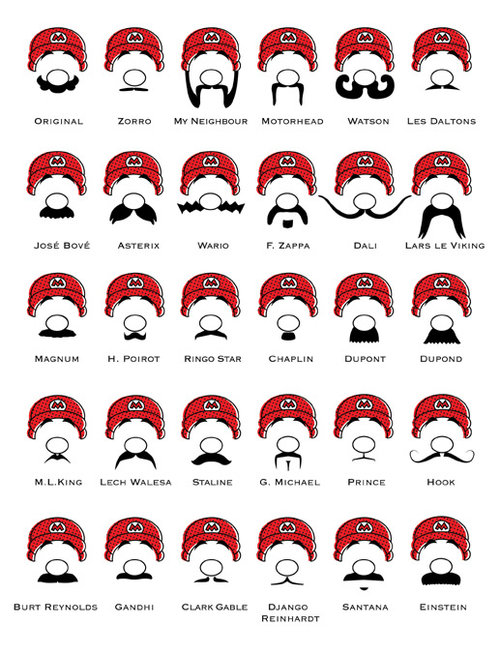 It's almost that time of year – this will be my 4th year participating in Movember, and a first for team TrainRite! What is Movember? Movember started out as a charity to raise awareness and funds for Prostate Cancer Reasearch. For the entire month of November participants (…mostly male) grow their best mustache to show support for the cause, while fundraising through the Movember website. In the past couple of years the cause has expanded to testicular cancer and men's mental health, amongst other men's health issues. Its been really fun, and people have especially taken to the cause at my work.
I'm taking suggestions for which mustache to grow?!
If you've ever needed a reason to grow a sweet stash - this is the one. Movember raises awareness and funds for prostate cancer, testicular cancer and mental health issues for men. Please donate or join our team if you've been thinking about participating this year!
http://ca.movember.com/team/1136385